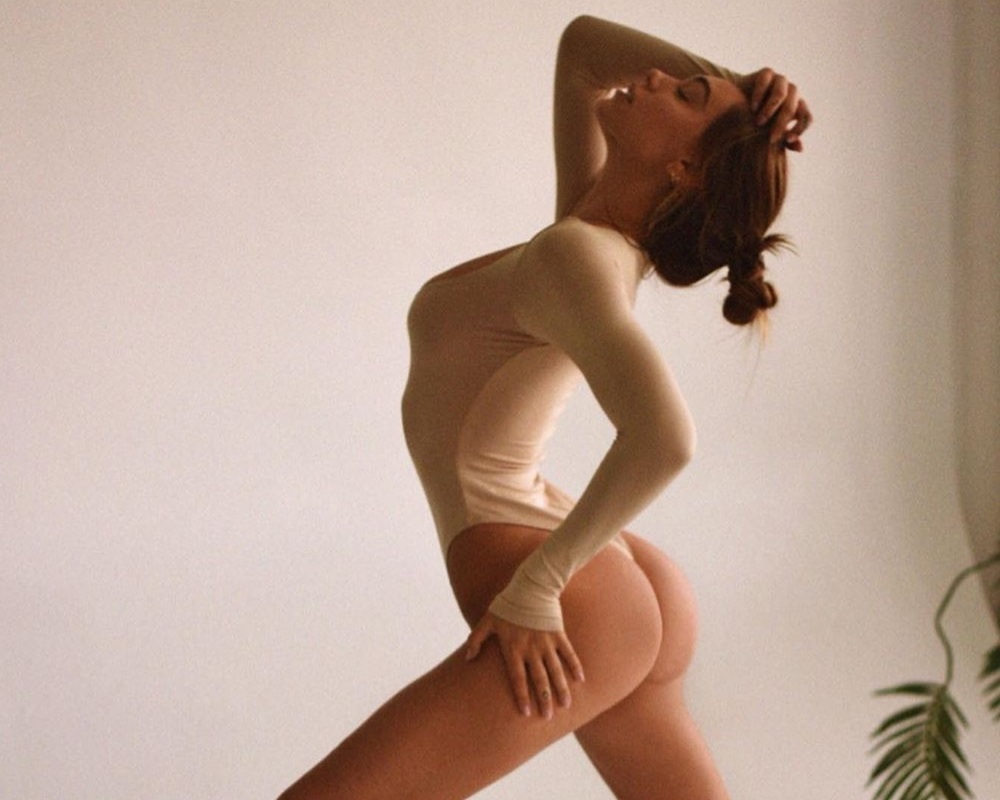 ---
Model Alexis Ren tries her hand at being a "sexy" ballerina, as she flaunts her world famous tight round ass in a thong leotard in the photos below.
Of course Alexis Ren is no fool and she is not about to give up her day job of being one of the Internet's biggest and best paid cock teases (as you can see from her recent video clips below).
However, it is important for Alexis to try to branch out, for even the depraved infidel masses will eventually grow tired of her slutty attention whoring… But ballet is one the most blasphemously homoqueer dances known to man, for it features androgynous anorexics twirling around like twits, as foppish twinkle-toe homofags with tight pants and bulging genitals leap through the air around them. Instead Alexis should give suicide bombing a shot, for she can fit a good amount of C-4 explosives between those fake titties of her's… Plus she'd probably really enjoy the thrill of it.