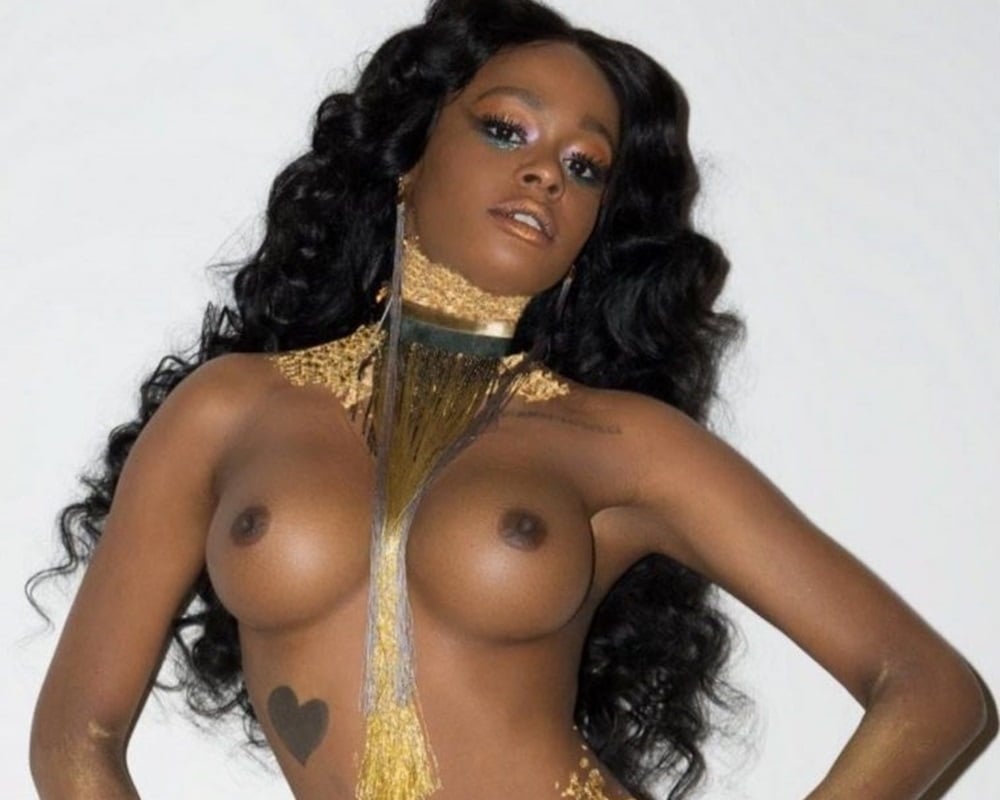 ---
Rapper Azealia Banks recently posted the topless nude video below as part of her Twitter beef with pop singer Lana Del Rey.
The feud started when Banks took issue with Del Rey criticizing Kanye West for wearing a "Make America Great Again" hat. Banks (who has long had nothing but disdain for white liberals) responded to Lana's attack on Kanye with,
"Don't use Kanye for your own vapid attempts to seem politically aware"
. To which Lana Del Rey responded in typical liberal fashion with
"I will f*ck you the f*ck up. Period."
. This naturally caused Azealia Banks to revert to her Sub-Saharan roots by taking out her bulbous black titties to prepare for battle… Which as you can see from the gallery below, have grown considerably since her nude Playboy photo shoot.
What Azealia Banks doesn't understand is that white liberals like Lana Del Rey are a gift from Allah, as they will allow us brave Muslim jihadists to destroy the heathen Western world and usher in paradise under the great Islamic world caliphate. Then we will purge Lana and her progressivist friends from the earth, and reward Azealia for being one of the few Nigras intelligent enough to recognize the left's hypocrisy towards free thinking blacks by giving her her choice of the big buck Negroes who will be working in our poppy fields.