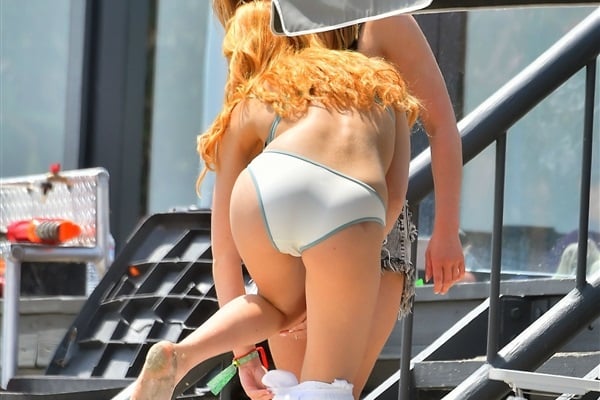 ---
Saucy redheaded former Disney star Bella Thorne spent Memorial Day at the beach prostituting her nearly nude body in a bikini.
These Bella Thorne bikini photos are apropos, for there is no better way to pay tribute to all of the heathen US soldiers who have given their lives for their hopelessly immoral country then the sight of slutty tight teen ass.
Yes many have died to preserve Bella's freedom to be a tremendous whore, and no doubt after seeing these bikini photos the depraved Americans will think that it was worth the sacrifice. However, in the near future many more will die to take that freedom away, for Islam will be victorious and Sharia law will be instituted in the new caliphate of Americastan. When that glorious day comes us Muslims will look back on these same Bella Thorne pics and think that it was worth the sacrifice as well.