---
After taking what appears to be a cup of battery acid to the face, former Disney star Bella Thorne shows off her pierced nipple while laying around topless in the video above.
What a pleasure it has been for us righteous Muslims to watch Bella Thorne's rapid descent into depravity and drug abuse, and her inevitable overdose will be welcomed with loud cheers and the celebratory firing of AK-47s into the sky throughout the Islamic world.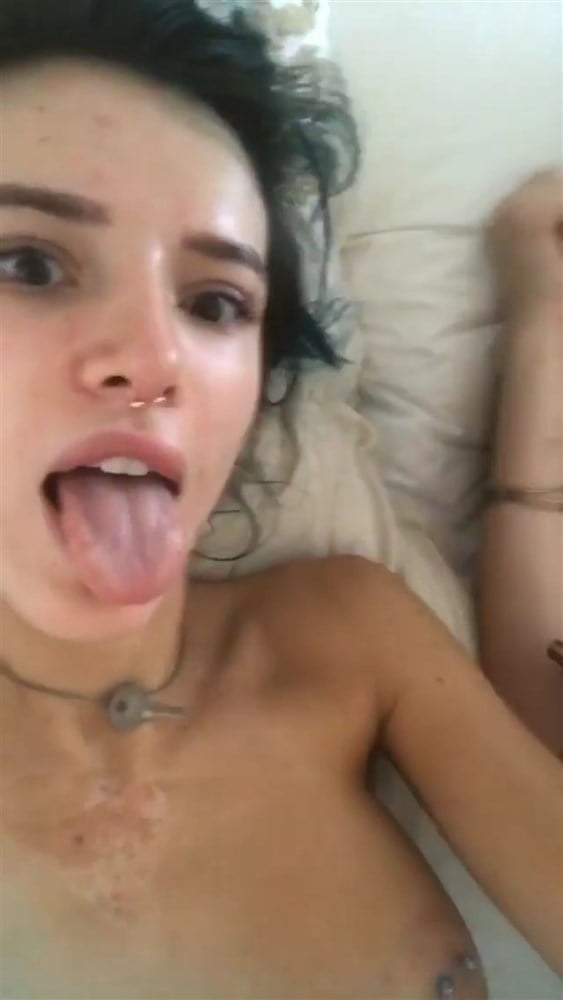 Of course Bella's has no one to blame but herself for the complete train wreck her life has become, for 4 years ago a then 15-year-old Bella was featured on this holy Islamic website and she was given an opportunity to seek salvation by traveling to the Middle East to serve at the heel of a powerful Muslim man.
Unfortunately for Bella she chose to stay in the degenerate cesspool that is heathen Hollywood. Now instead of living a rich and rewarding life performing chores and nursing a litter of future jihadist babies, Bella is almost certainly hopelessly addicted to crack, meth, and black tar heroin, and is desperately trying to cling to relevance by flashing her scared up pierced tit topper in this video.