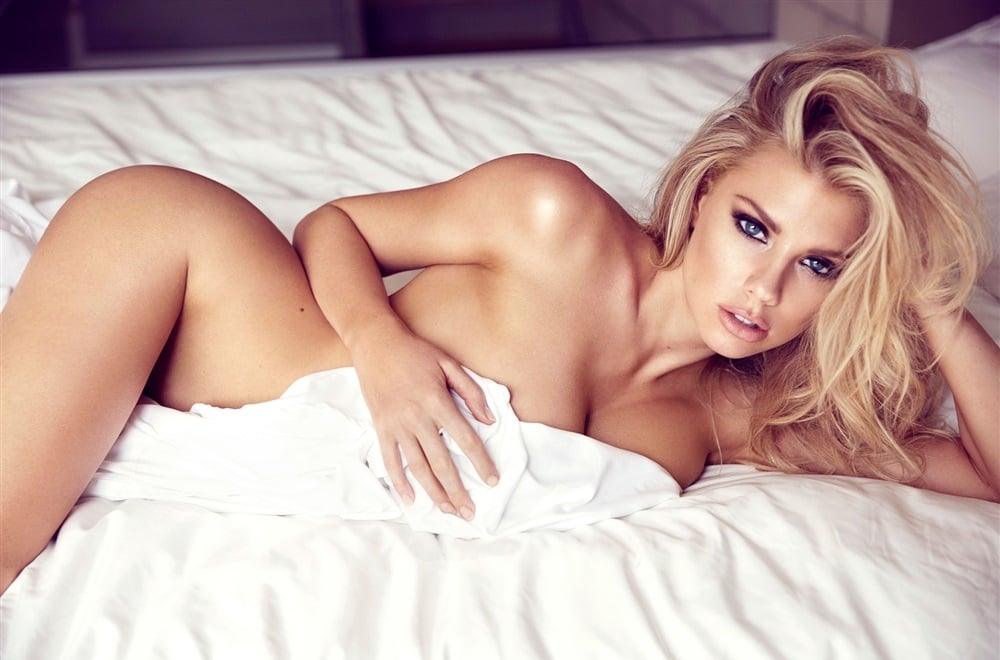 ---
Charlotte McKinney shows off her blasphemously immodestly feminine body for the barely covered nude photo shoot below.
As a professional cock tease Charlotte McKinney is a master at hiding her nips and pussy lips using her body angles and the smallest amount of cloth possible. Unfortunately for Charlotte all of this skillful seductive sluttery will not result in her getting her sin holes pounded out, for American men are all limp-dicked homoqueers and President Trump just instituted a travel ban on Muslims from some of the best countries in the Middle East (but not Saudi Arabia thank Allah).
Trump's hateful bigotry towards us Muslims is shameful, and no doubt a result of his insane jealously of the fact that we have enormous manhoods and use them to bang far more numerous and hotter women then him. Sadly it is horny big tittied American whores like Charlotte McKinney who are going to be made to suffer as a result of this "Muslim Ban", for without an influx of us virile Islamic cocksmen Charlotte stands little chance of getting her bulbous boobies plowed and orifices stretched open beyond reason… So much for "America First".