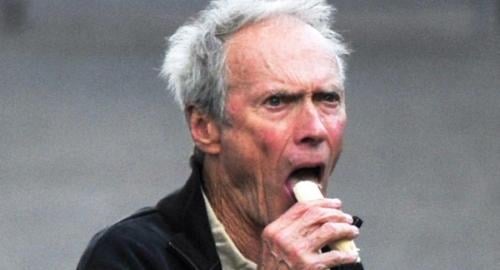 ---
Clint Eastwood is such a dick tease! Look at him engulfing this banana so sensually. He knows exactly what he is doing to us guys.
Clint Eastwood has been setting men's loins ablaze for years with his seductive snarls, and analogous use of gun play. However now he has gone too far.
How am I to be expected to concentrate on work after seeing this image? I just can't stop picturing Clint and I laying naked by a pool, feeding each other fresh strawberries, and having tickle fights with plush pink feathers.