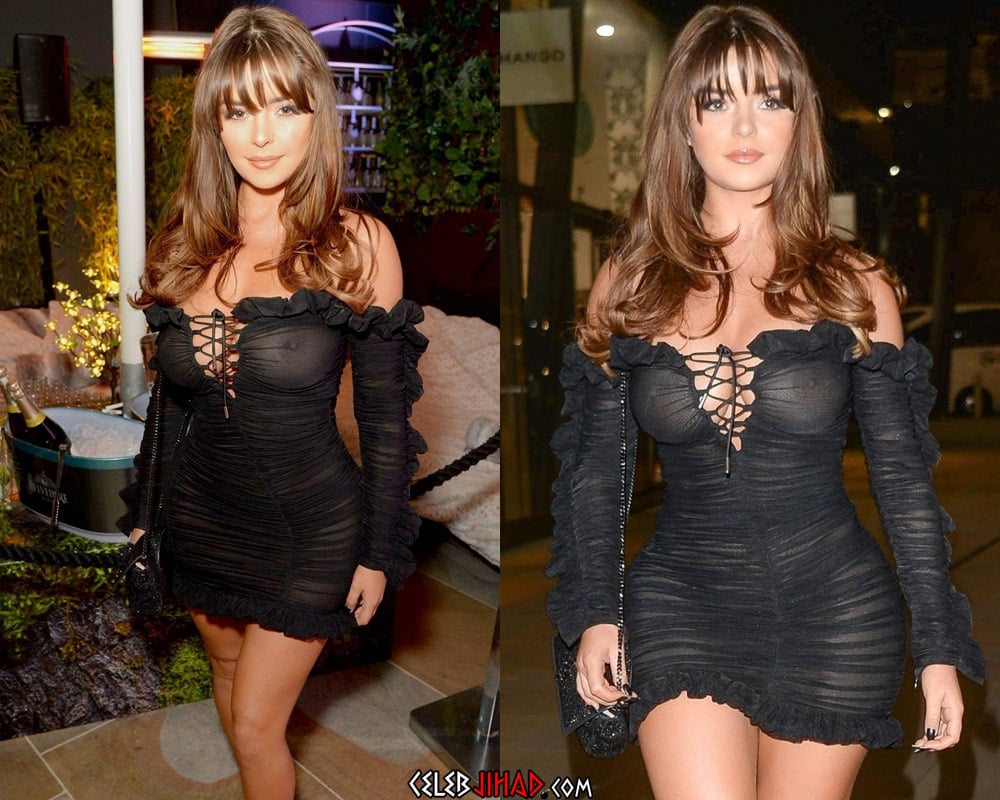 ---
Demi Rose shows off her bulbous breasts while out braless in a completely see through dress in the photos below.
Demi had cock teased her 11.2 million Instagram followers with covered topless photos for so long, that many began to question whether she had nipples at all. However as you can see from these pics, Demi certainly does have tit toppers and they are of an adequate shape and size… Although they do appear to be shamefully lacking in erotic pubic hair.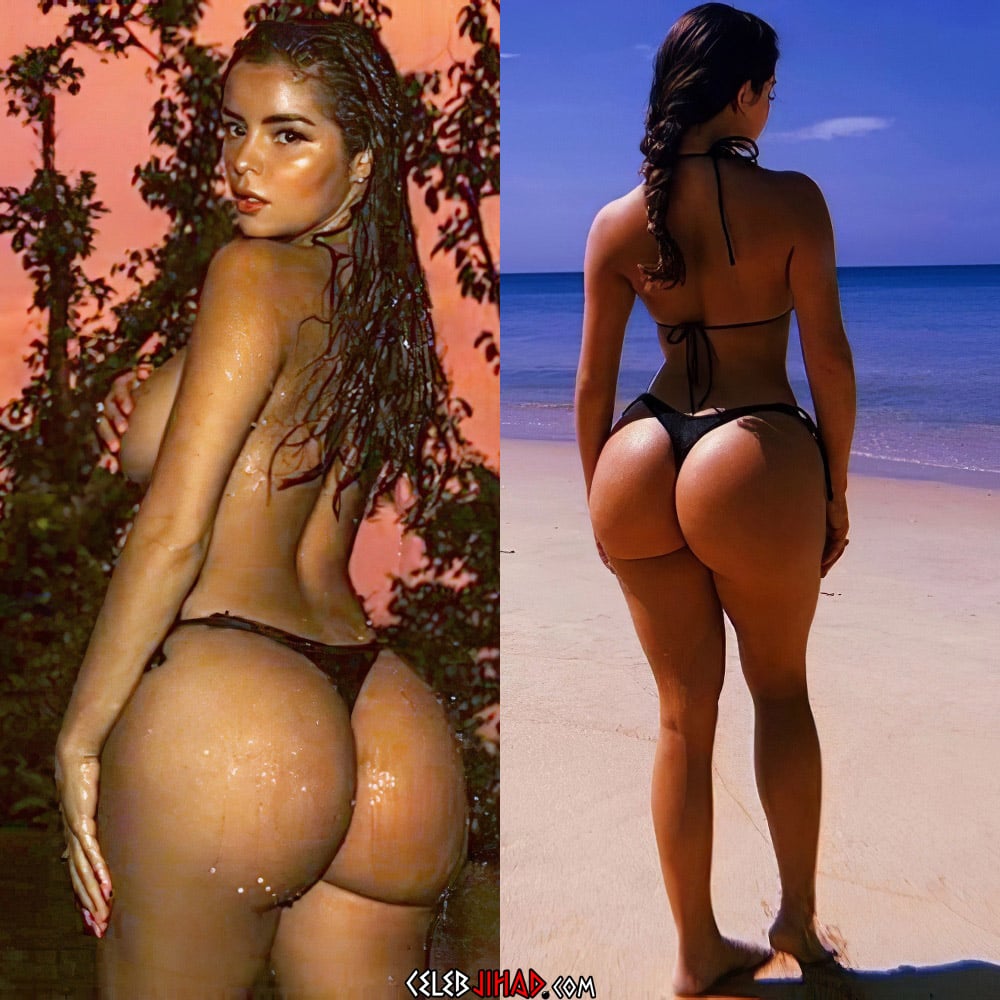 Of course seeing Demi's boobs might be a thrill for some of her thirsty fans, but she is best known for flaunting her enormously fat ass… And until she bends over and spreads her blubbery butt cheeks on camera, her hordes of horny followers will not be fully satisfied.
Thankfully us pious Muslims have much simpler tastes, as we just want to see Demi bounce around like in the video above… Only while being pelted with the righteous stones of justice.