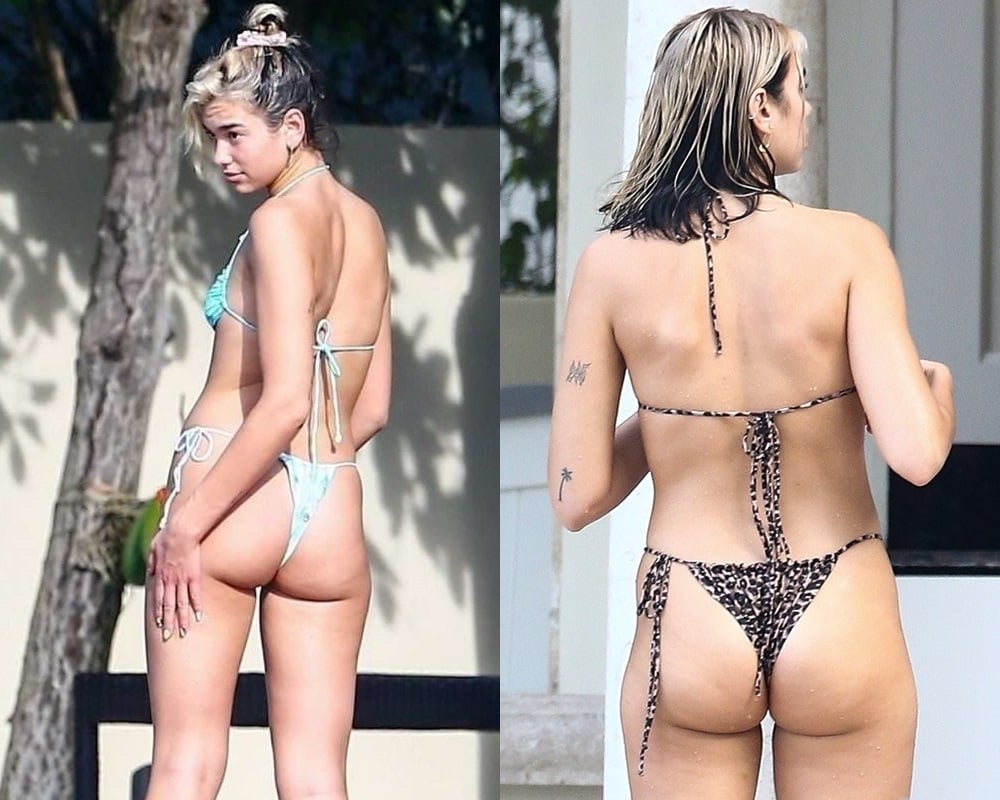 ---
The gallery below features pop star Dua Lipa's best thong bikini photos from her New Year's trip to Miami.
When Dua Lipa first started flaunting her flabby ass in a thong bikini a couple of days ago, us veteran Muslim jihadists were wise enough not to post the pictures. For through our years of experience in dealing with extreme degenerates like Dua we knew that once she got going displaying her dumpy derriere she was unlikely to stop.
So rather than flood this holy Islamic website with post after post of this frumpy floozy, we compiled and contained her sickening sinfulness into this one article. We even included her New Year's Eve sparkling sluttery in the video above, just to comprehensively cover all of her recent depravity.