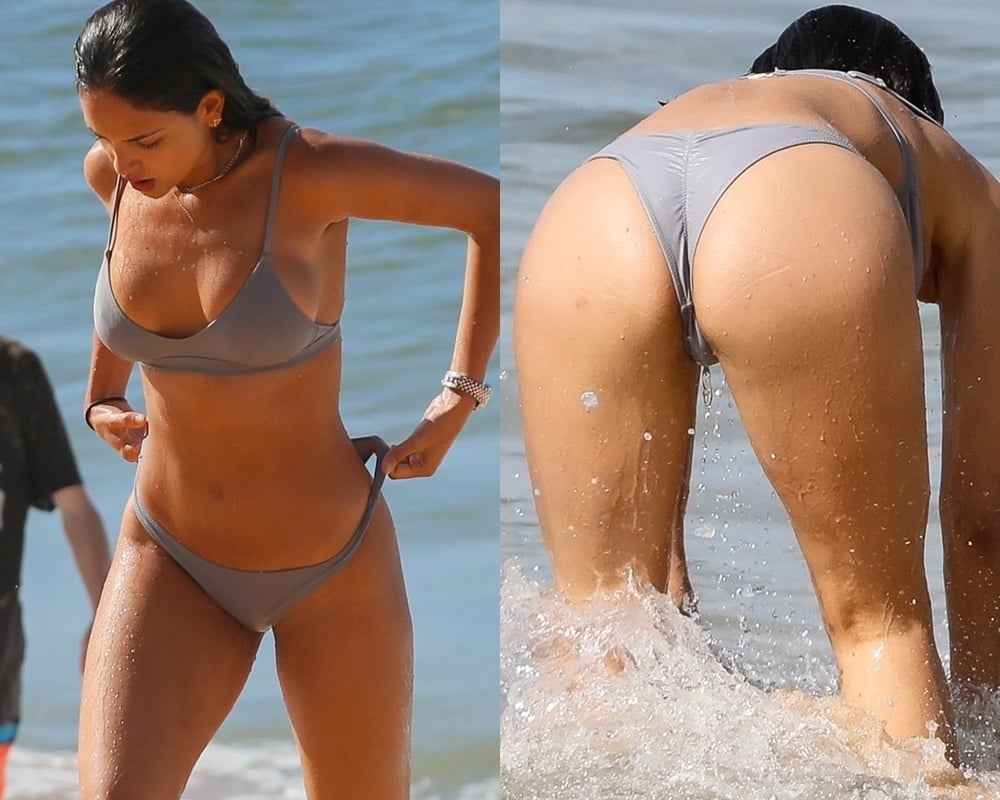 ---
Actress Eiza Gonzalez shows off her tight Mexican ass in a thong bikini in the candid beach photos below.
Eiza Gonzalez may not be a household name in the great Satan US of A just yet, but she certainly will be soon enough (and not just because the country is quickly turning into a third world Mexican shithole). For Eiza is starring in 7 heathen Hollywood films that are set to be released between now and the beginning of 2020. With such a busy work schedule it is amazing that she still finds time to clean rich peoples' toilets and sell oranges on the side of freeway exit ramps.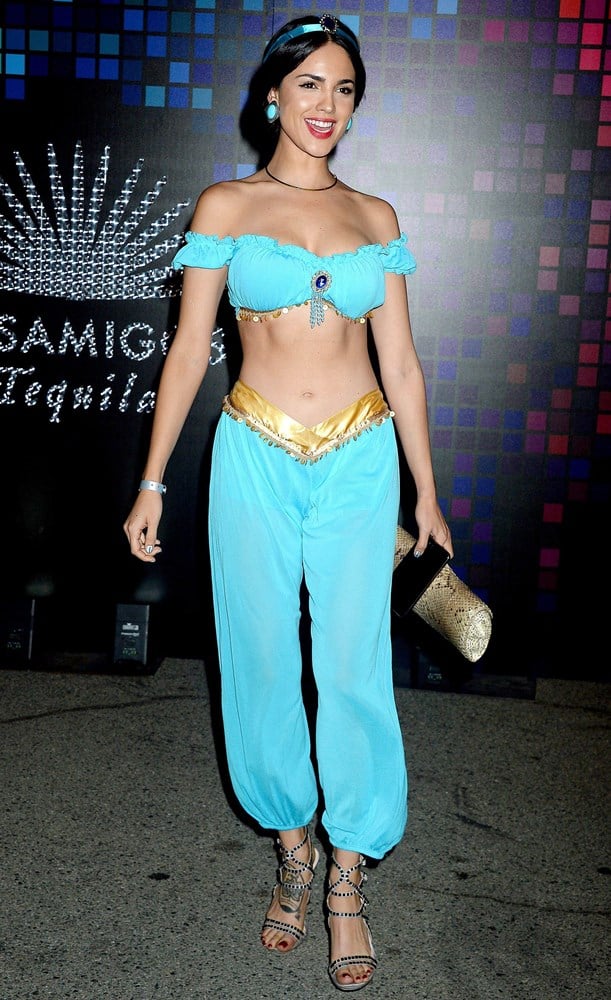 Of course it goes without saying that Eiza would give it all up in a heartbeat to join a virile Muslim's harem, as she signals her eagerness for an enormous Islamic tunic snake by dressing up like a traditional Arabic concubine in the photo above.