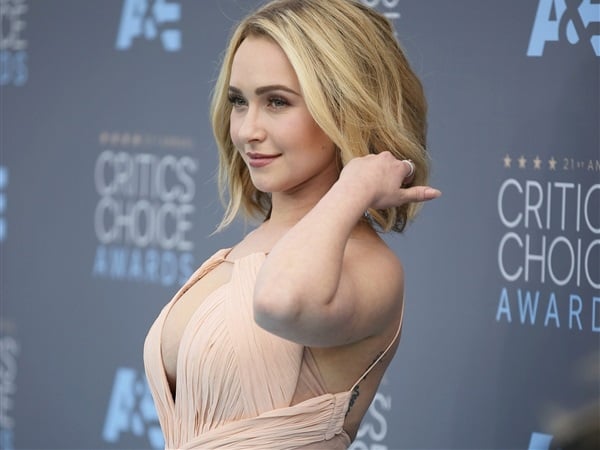 ---
"Nashville" star Hayden Panettiere breaks out her big boobs for the Critics' Choice Awards in the photos below.
If Hayden is willing to prostitute her shamefully bulbous titties like this for a crappy Critics' Choice award, let us thank Allah that she is not nearly talented enough to ever be nominated for an Emmy, as one shudders to think of what depraved acts Hayden would perform with her breast meat to win one of those.
If you look closely at Hayden's swollen tit bags in these photos you can just make out were her husband former heavyweight boxing champion Wladimir Klitschko has been hitting them, as they appear battered, scarred, and misshapen in parts. Unfortunately for Klitschko (and our pious Muslim aesthetic) he didn't hit them hard enough while training, as he recently lost his first fight in 11 years and Hayden is now dishonoring him further by brazenly whoring her shameful milk wagons without fear of retribution from his feeble jabs to her chest plate.