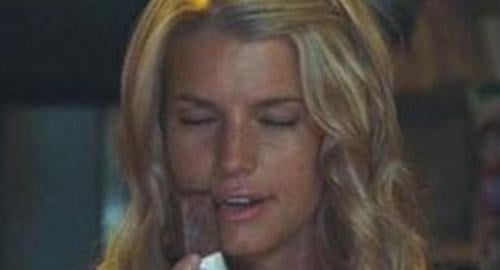 ---
It did not take long for Jessica Simpson to get over being dumped by Tony Romo. The sexy songstress was seen getting hot and heavy with a new beau last night.
"They were all over each other. Lots of moaning and groping. It was pretty disturbing" said one witness.
Our source close to Simpson says that Jessica and her milk chocolate stud have been hooking up regularly for years now, but it has never been anything more serious then a "friends with benefits" type relationship.
Looking at the steamy picture below makes me wonder if these two are ready to turn their casual fling into something serious and long term.