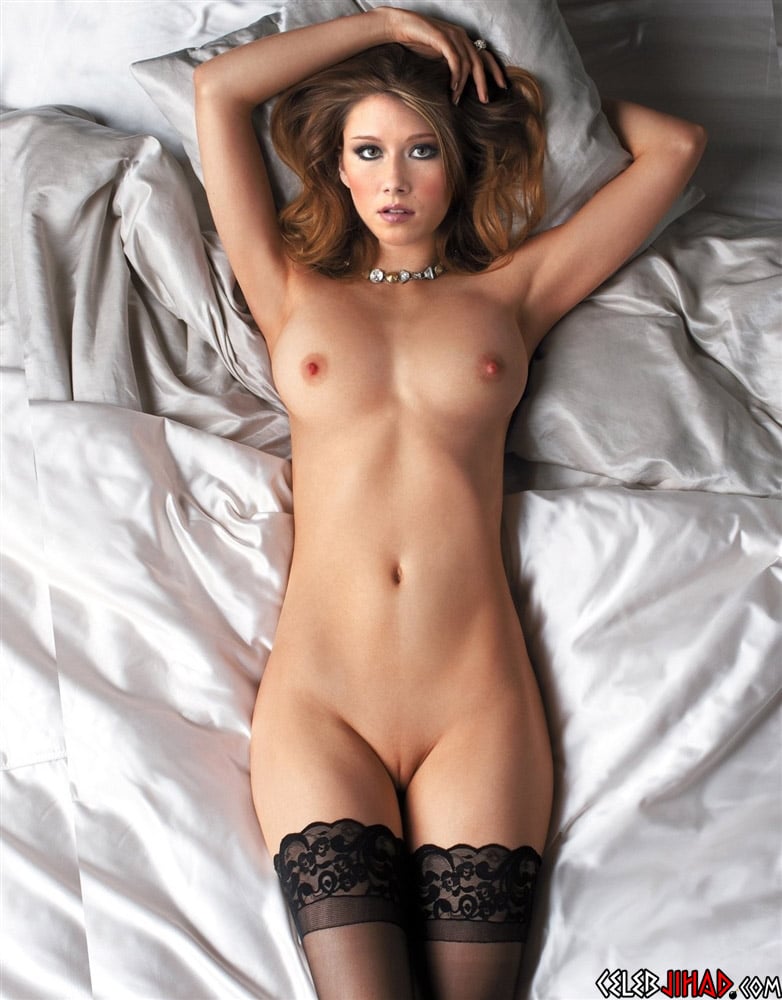 ---
"Firefly" star Jewel Staite finally poses completely nude in the photo above.
Infidel Sci-Fi nerds have long lusted after seeing Jewel Staite's sinful naked body, and they will no doubt not be disappointed by this photo. Unfortunately for Jewel us pious Muslims find science fiction to be a blasphemous genre of entertainment, for if Allah wanted man to explore the far reaches of the cosmos he would have made camels capable of intergalactic space travel.
Yes after seeing this nude Jewel Staite photo there is no denying that the future in the secular science obsessed heathen West is an extremely dark and depressing place. Thank Allah that Islam will serve as the guiding light out of this nihilistic empirical knowledge darkness, and a part of that light will no doubt be Jewel as she stars in our production of "Firefry" in which we douse her in pure Saudi Arabian crude and light her ablaze for this brazen crime against morality.