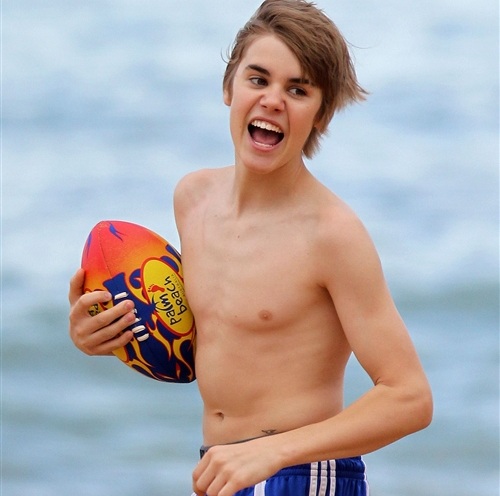 ---
Pop songstress Justin Bieber is looking to add muscle to his taut preteen girlish frame. She has contacted famed celebrity trainer Danny Musico, to help her look less like Selena Gomez and more like a Pink or Madonna.
Justin Bieber should really be careful with trying to add mass at this point in her life. Puberty is a delicate time for a girl. All sorts of hormones are coursing through Justin's veins preparing her for her menstrual cycle so that she can one day bare a child.
Studies have shown that excess physical strain on a pubescent girl like Justin Bieber can stunt her growth. If this happens all of Justin's pilates training would be nothing more than a exercise in futility, and put her no closer to achieving the butch frame she has been dreaming about.