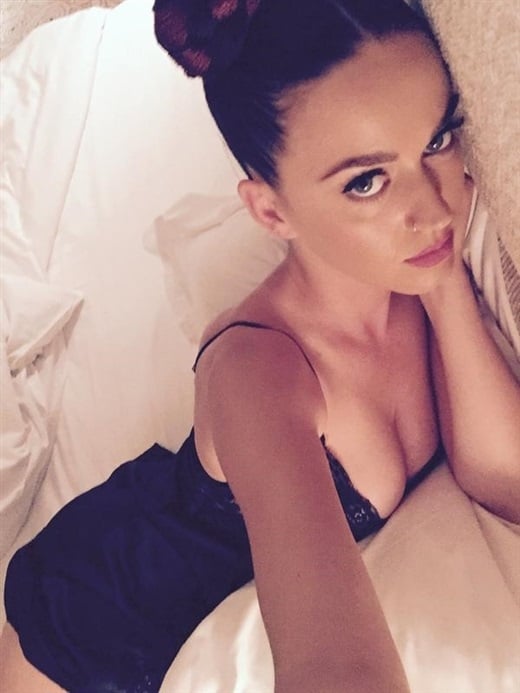 ---
Katy Perry just posted this selfie laying in bed in a dark purple silk lace trimmed nightie to her Twitter.
It is obvious from this Katy Perry nightie selfie that she is in heat, and desperately wants a virile Muslim man to slither his enormous tunic snake up her tit valley and drench her doe-eyed face with his man venom. Unfortunately for Katy she is far from halal, as she spent the day in Australia prostituting her long legs and bare midriff in a slutty romper in the photos below.
If Katy Perry wants to know the unimaginable pleasure that comes with sexual servitude to a powerful Muslim then she must cleanse her body by wearing the burka, and her soul by wearing the martyr vest. For only in martyr's paradise will Katy finally be able to have her intense carnal desires satisfied with a good hard Muslim deep-dicking.