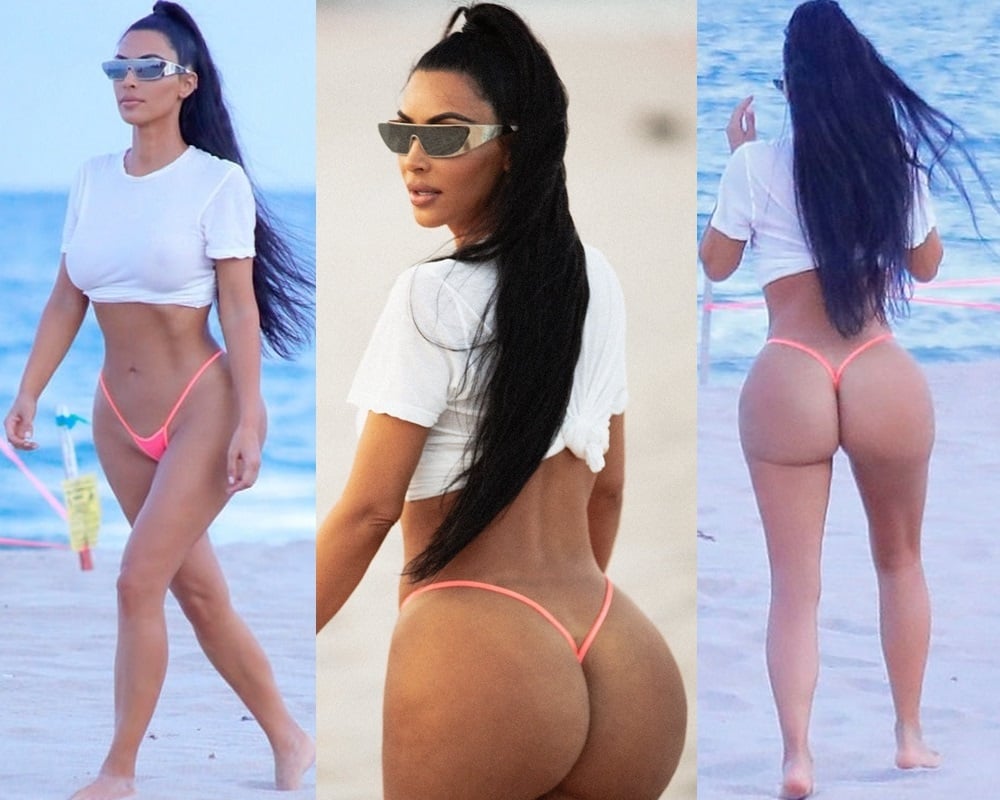 ---
Kim Kardashian shows off her grotesquely gigantic ass in a tiny g-string bikini in the candid beach pics below.
As if Kim Kardashian's blasphemously bulbous backside was not bad enough, she also took her brazenly busty boobies out on the town in a slutty hot pink dress in the photos below.
It is hard to say what is more offensive to us pious Muslims, Kim's blubbery booty or her immodest tit sacks…
However one thing is for certain, she could always look worse… Speaking of which, here is a video clip of Kim alongside fellow monstrously deformed whore Nicki Minaj. Between these two vapid gutter skanks it would be interesting to know which one has fewer original parts, T cells, and IQ points. My guess is Nicki by the slimiest of margins.