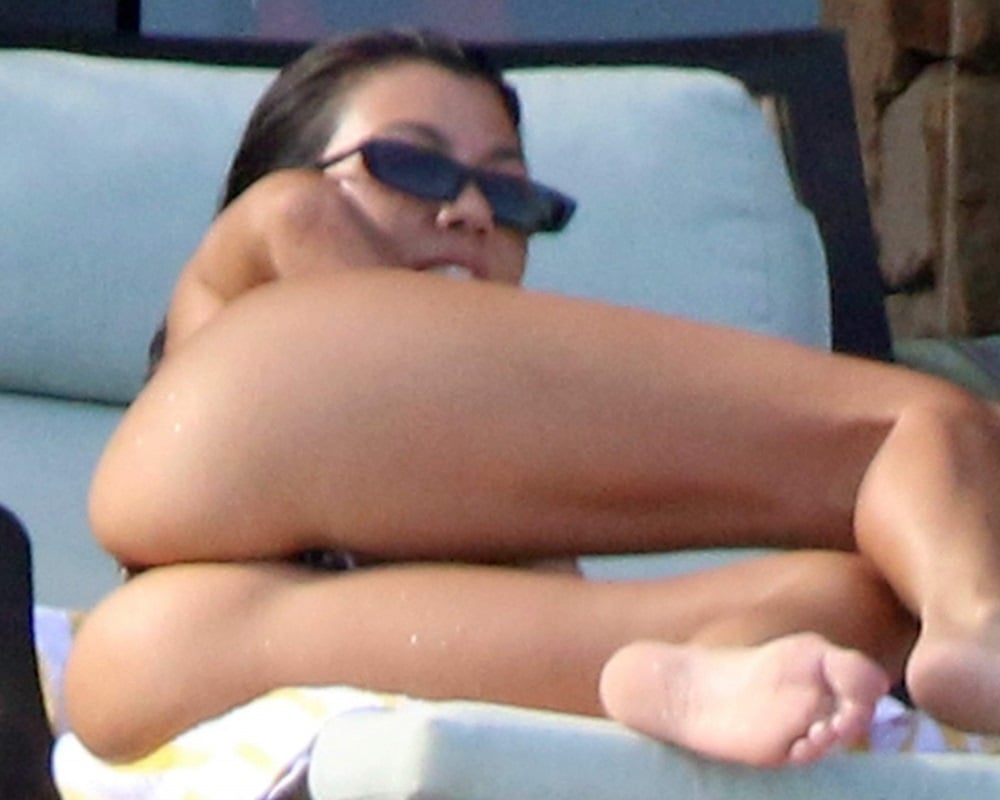 ---
Kourtney Kardashian flaunts her ass cheeks in a tiny thong bikini in the candid photos below.
There is no denying that Kourtney Kardashian has by far the best booty in the Kardashian clan. For not only is Kourtney's backside of an acceptable size and shape, but it has had the least amount of Sub-Saharan spunk shot up inside of it. Of course saying that Kourtney has the best butt of the Kardashians is sort of like calling someone the world's tallest midget, for at the end of the day it is still a freak of nature that needs to be killed.
With that said, Kourtney has recently become single so she is no doubt hoping to use her hindquarters to ensnare yet another man. However, as Kourtney continues to age and her ass continues to grow her boyfriends are only going to get darker and darker… Until one day she ends up with either Wesley Snipes or Don Cheadle.