---
Kylie Jenner shows her freshly inflated tits while out walking the streets of LA braless in a completely see through top in the photos above and below.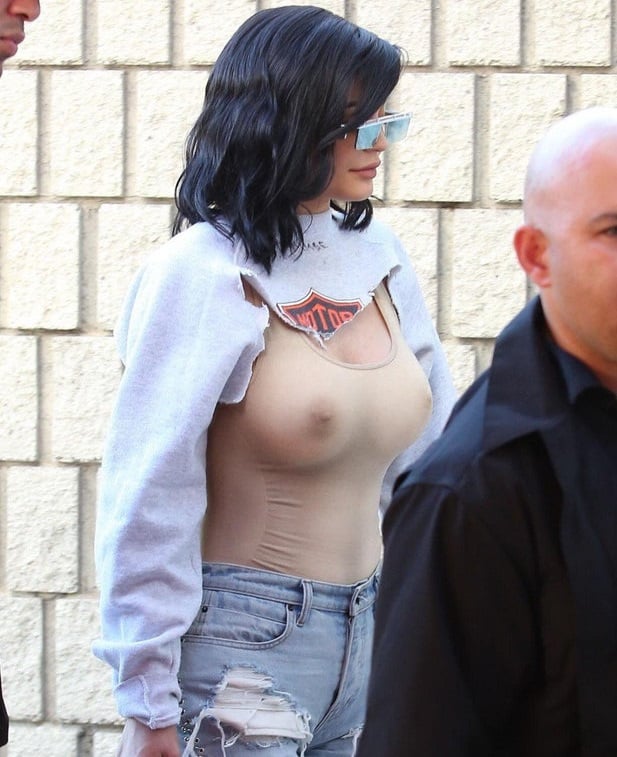 Kylie is really starting to evolve as a whore, as she use to focus all of her efforts on prostituting her clownishly oversized ass and now she is showcasing her slutty diversity by flaunting her bulbous boobies as well.
No doubt the degenerate gypsy Kardashian/Jenner clan are all quite proud to see that Kylie (the youngest of the demonic offspring) is really coming into her own by taking the initiative to enlarge her tits to this absurd level. Although Kylie's transmom Brucelyn is reportedly a little upset that they can now no longer share tops.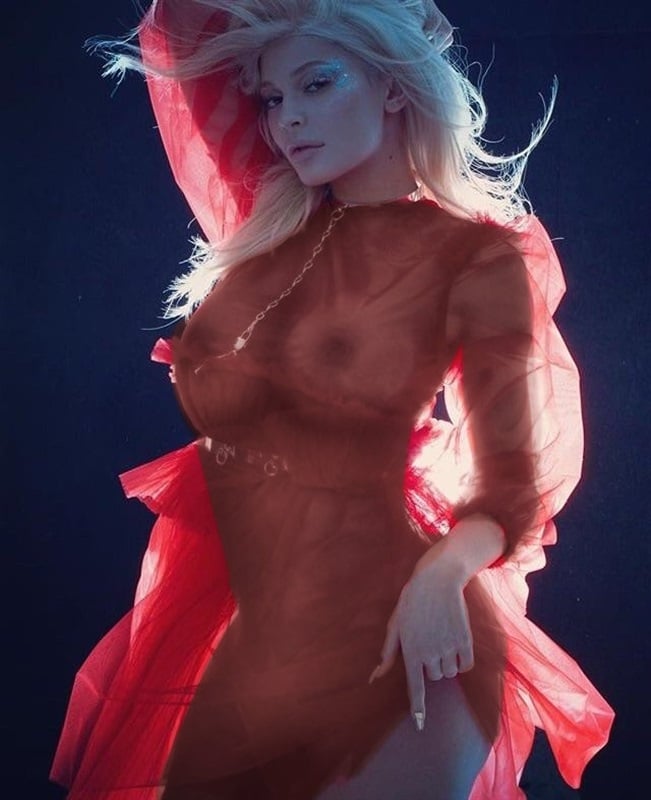 Of course Brucelyn could always try to squeeze into this sheer dress that Kylie wore in this recent magazine outtake, for he/she certainly has the broad shoulders needed to really fill it out.