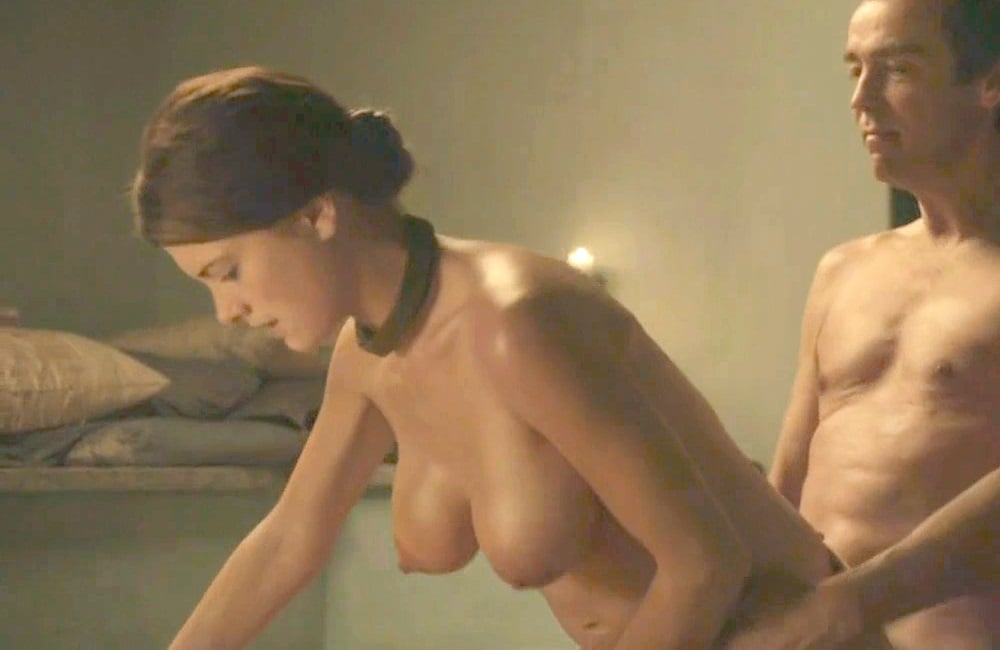 ---
For this week's "Throwback Thursday" we take a look back at Laura Surrich's tantalizing torpedo titties color corrected and in high definition in her nude sex scene from the Starz TV series "Spartacus" in the video below.
As you can see from the video above, not only is this sex scene extremely halal (with Laura wearing her collar while assuming the proper subjugated position with her eyes downcast), but with breasts clearly sculpted by Allah himself Laura is one of the most talented actresses of her generation.
Yes it certainly speaks volumes about the flamingly homoqueer nature of the Western world that Laura Surrich is not a bigger star, and that this was her one and only ever nude scene in heathen Hollywood. Laura should pack up her magnificent scud missile mammaries (and her slave collar), and head off to the Middle East where she would be properly appreciated.