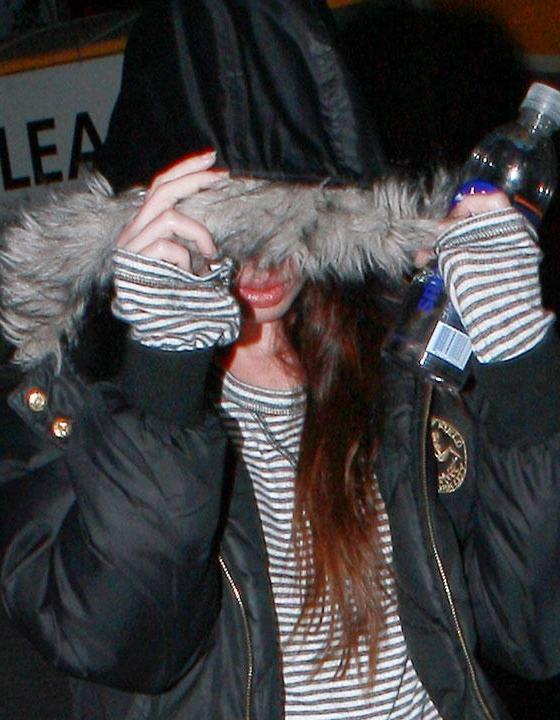 ---
In her relentless pursuit to look like she gives great head Megan Fox had plastic surgery on her lips over New Years weekend.
As you can see in the picture above Megan is trying to hide the fact that her lips are so swollen they look like Daffy Duck. What Megan fails to realize is that if she keeps messing around with her face she is going to end up looking like trash, also known as Lindsay Lohan.
If Megan Fox wants to get plastic surgery on something she should get it on her messed up toe thumbs. They make her look like her previous profession was as a clumsy carpenter. Or better yet Megan can get some plastic surgery on her acting ability, because frankly it is hideous.