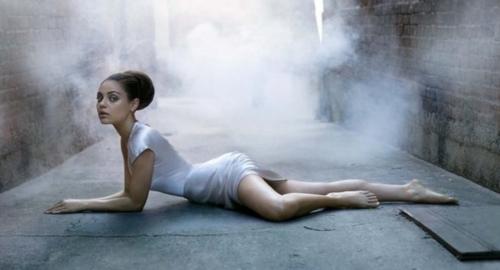 ---
Ever since Mila Kunis was filmed munching on Natalie Portman's cooch she considers herself some sort of great artist.
Just look at these pictures of Mila Kunis from LA magazine. Have you ever seen anything so pretentious?
Listen Mila just because you ate some Jew vag in a movie it does not mean you are a great artist. You are still best known as Ashton Kutchers f*ck toy on "That 70's Show", so just get naked and stop all this hoity-toity stuff.