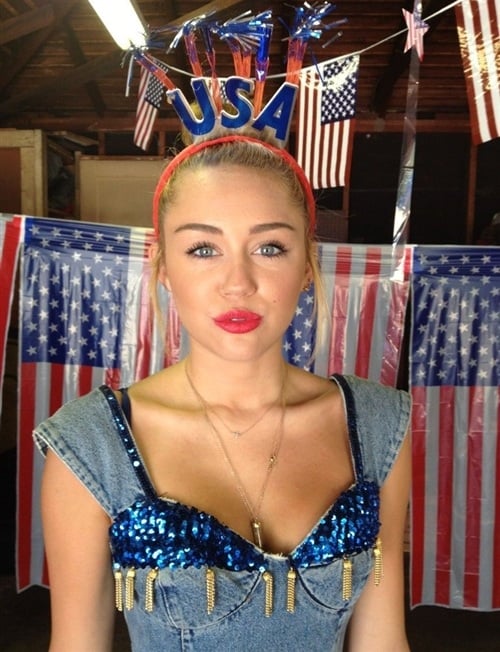 ---
Converted Muslimina Miley Cyrus once again displays her considerable comedic talents by mocking America in the hilarious photo above.
As you can see, Miley dressed up as a typical stupid patriotic American whore. From the cheap Chinese made decorations and Wal-Mart bedazzled jean top, to the copious amounts of slutty makeup, Miley's attention to detail was incredible.
The Islamic world is roaring with laughter today at trashy America thanks to Miley Cyrus. If only Miley had a cleft palate, a fat suit, and a half black baby with her this would have been the perfect impersonation of a typical American.