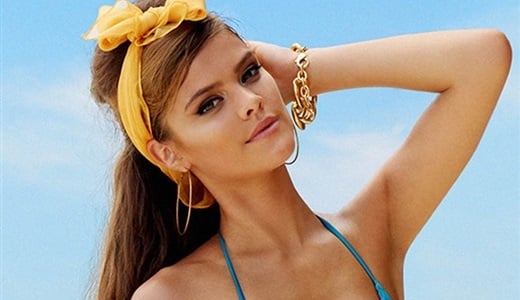 ---
Model Nina Agdal shows off her tight body and perky nipples in these photos from the 2014 Sports Illustrated swimsuit issue.
It is abundantly clear that Nina Agdal hopes that these bikini photos will land her a spot in the harem of a powerful Muslim man. A great and noble dream that may just come true for I have received word that after seeing these SI bikini pics Sheikh Awan Afuqya is seriously considering Nina Agdal to fill the vacant position of 1st string taint licker in his harem (after its previous occupant developed a severe case of mouth rot and had to be put down).
No doubt this is extremely exciting news for Nina Agdal, as even being considered for such a position is a tremendous honor. To think that Nina could soon go from being a lowly world famous supermodel to tonguing the taint of a Muslim man in only a matter of days. Truly fortune smiles upon her.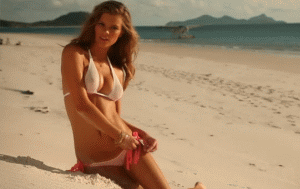 *Photos removed by SI's lawyers enjoy the Nina Agdal GIF above instead