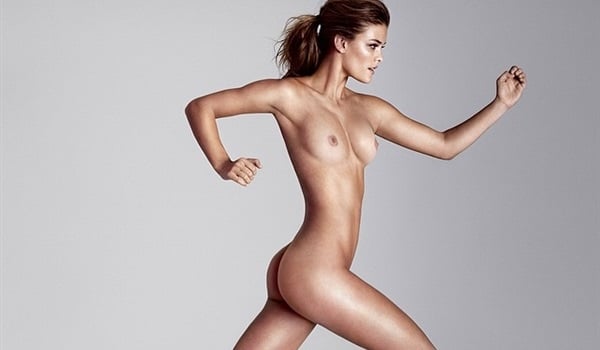 ---
Nina Agdal shows off her perky tits and tight ass while completely nude for a confusing ad campaign in the photos below.
It is difficult to say what exactly Nina Agdal is trying to sell in these nude pics. Is it sneakers, running, blurry nipples, or just being a tremendous slut? However, what is clear from these naked photos is that Nina has an aesthetically pleasing enough body to serve as a concubine in the harem of a powerful Muslim man.
Yes whatever product Nina Agdal is selling in these nude photos is unimportant, for the only commodity I can see worth purchasing is the services of Nina's taut orifices. Nina would certainly be a fool to not capitalize on the Middle Eastern market for her lady bits now, and put together a nice nest egg consisting of dried figs and camel hair blankets for herself to retire on.