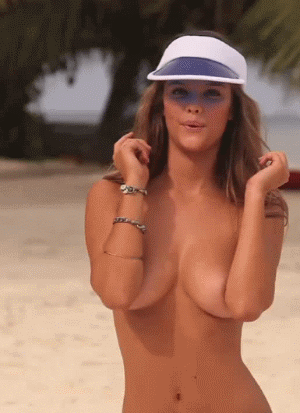 ---
In this GIF model Nina Agdal demonstrates the latest dance craze to sweep the degenerate infidel West.
This topless elbow dance is certainly an improvement over twerking. However, Nina Agdal did not do the dance right. At the end she is supposed to tweak her nipples then shove both her thumbs up her rectum.
Yes Nina Agdal badly bungled this topless elbow dance. It is no wonder that blacks say that whites don't know how to dance. Of course a black woman would probably have even more trouble getting this dance right, as her ashy titties would be sagging around knees and she'd have chicken bones and welfare checks in her hands.