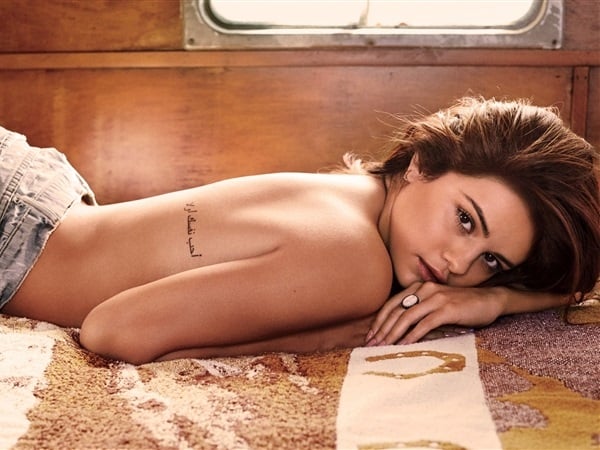 ---
Selena Gomez shows off her frumpy Mexican body in a bikini photo shoot for the new issue of GQ magazine.
The nicest thing that could be said about Selena Gomez is that she is a cheap whore. As you can see in the photo above, she even has an Arabic tattoo that says "Love my ass first", a warning to us virile Muslims to only pound her poop chute for her other orifices are completely banged out.
Being the degenerate gutter skank that she is, it is not at all surprising to see that GQ went with a "trailer trash" theme for this Selena Gomez bikini photo shoot. Unfortunately GQ really dropped the ball when they failed to work in even a single scene of Selena pleasuring a donkey. For how are we supposed to believe that this is Selena out in a trailer on the Mexican countryside without any shots of her servicing a burro's meat churro in both behind the scenes video above or the preview photos below?