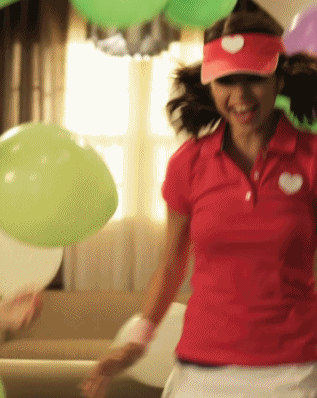 ---
As you can see in the video above, Selena Gomez dressed up as a tennis player and then proceeded to jump up and down bouncing her titties as inflated condoms rain down from above.
What the meaning behind this tennis, boobie, and condom slut fest is I can not say as only the drug addled mind of an infidel could understand such a eclectically offensive scene.
However, there may be no meaning to it, and Selena Gomez has simply reached a point in her sluttery were it no longer has any purpose. This would make Selena Gomez the world's first nihilistic postmodern degenerate, and signal the imminent collapse of the corrupt infidel culture. Allah be praised!