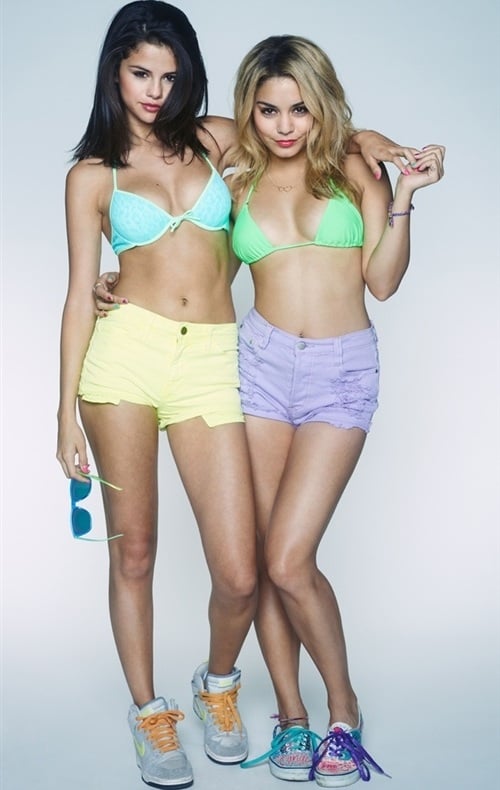 ---
Former Disney stars Selena Gomez and Vanessa Hudgens have a slut off in the disturbing bikini top and short shorts photo above.
Disney is the leading Zionist organization when it comes to identifying and promoting young whore talent, and over the past few years 2 Disney whores have stood out above the rest, Selena Gomez and Vanessa Hudgens.
That is why it should come as no surprise that Selena and Vanessa are constantly trying to out slut each other. Obviously Vanessa Hudgens jumped out to an early lead when she leaked naked pictures, but Selena Gomez has made up significant ground by dyking out with girls, and flashing her vagina.
Really this slut off is still too close to call.