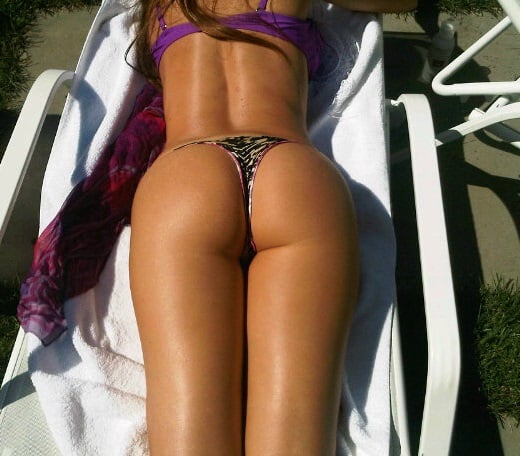 ---
"Modern Family" star Sofia Vergara posted and then promptly deleted this picture of her ass in a thong to her Twitter. I guess someone reminded Sofia that she is mainstream now, and is a spokeswoman for big such big brands as Pepsi and Head & Shoulders.
Of course Sofia Vergara is from the Mexican nation of Columbia, and so it is in her DNA to want to flaunt her bulbous backside whenever she can. In fact for years that (and the occasional donkey show) was how Sofia Vergara made her living.
Perhaps one day big business will stop using Sofia to pander to America's growing Hispanic population, and she can go back to prostituting her ass in thongs with impunity. Until then we'll have to make due with the occasional relapse (like the photo above), and shots like the one below of Sofia Vergara's rump from back in her glory days.