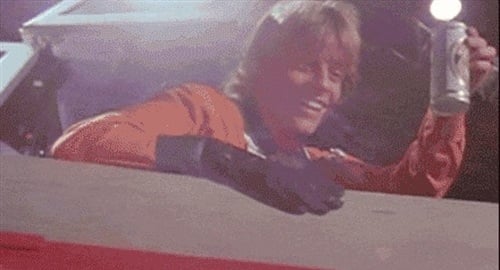 ---
As everyone already knows the "Star Wars" movies were analogies for the righteous Muslim struggle against the evil Jewish empire. Hell even Darth Vader became a major mouth breather and probably sucked at sports once he joined the "dark side" (aka became a Jew).
The one thing that always bothered me about the Star Wars movies was the Princess Leia character. Talk about a mouthy female! I always wished they would have cut all her lines and put her in a burka. Her flirtation with Hans Solo would of been just as good through the fluttering of her eyes, and maybe a soft giggle.
Needless to say I was very pleased to uncover this lost scene from the original Star Wars movie in which Princess Leia fetches Luke a beer. This is an important scene that really adds another dimension to the characters. Mainly Leia as a subservient woman and Luke as a normal man.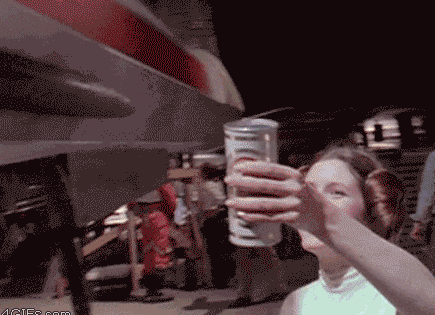 It is just unfortunate that Luke did not climb down and give Leia a "that a girl" smack on the ass. However, I guess with CGI they can always add that in later.