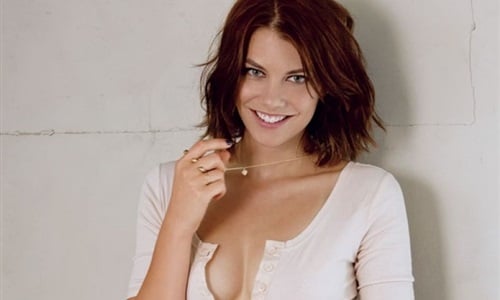 ---
Lauren Cohan the star of the AMC show "The Walking Dead" poses for Maxim magazine in the slutty photos below.
Based on these Lauren Cohan photos "The Walking Dead" appears to be a fantasy series set in the not too distant future in which America has finally become a holy Muslim theocracy, and bands of Jewish whores roam the countryside delaying their inevitable stoning.
If you ask me "The Walking Dead" sounds extremely farfetched… for when America becomes a Caliphate the mujahideen will be extremely efficient in lapidating Zionist floozies like Lauren Cohan, so they won't be walking anywhere.