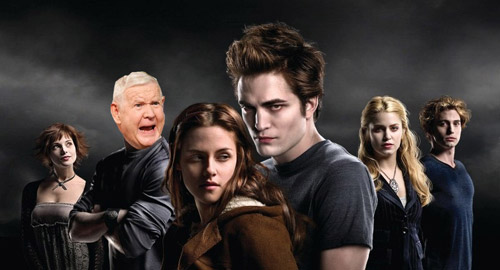 ---
Democratic Representative and Twilight star John Murtha died on Monday at the age of 77, according to media reports. He had been suffering complications after a gallbladder surgery.
A retired Marine and a vociferous critic of the Iraq War, Murtha was set to appear in this year's Twilight sequel, Twilight: Eclipse. He was cast as Tyrone Cullen, a jive-talking vampire from Brooklyn who teaches his vampire grandson Edward (Robert Pattinson) how to dance for the big vampire talent show.
A memorial service will be held this Friday.