---
As you can see above and below, Victoria Justice is so desperate for attention that she has taken to videotaping and photographing herself in a bikini at the beach.
It is a sad day in the life of a celebrity harlot when despite blasting all over social media that she is in a bikini at the beach the paparazzi do not even bother coming out to photograph her.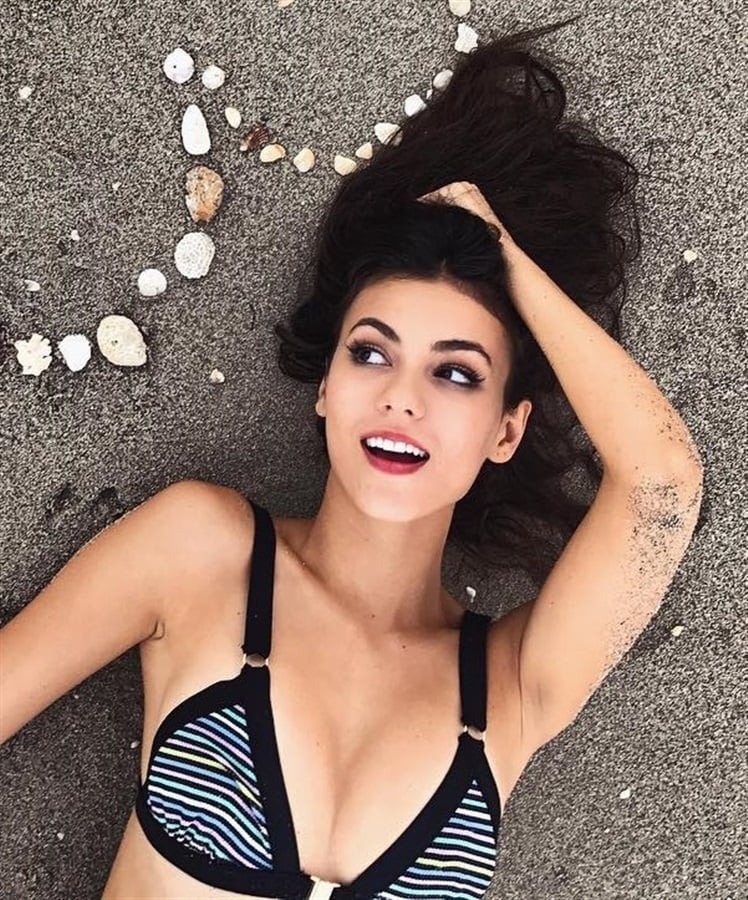 To add further to the awkward cringe of the situation, Victoria actually returned to the beach again later in the day. Even Snapchatting that she is
"Back at it again"
in the photo below, and still no press bothered to show up.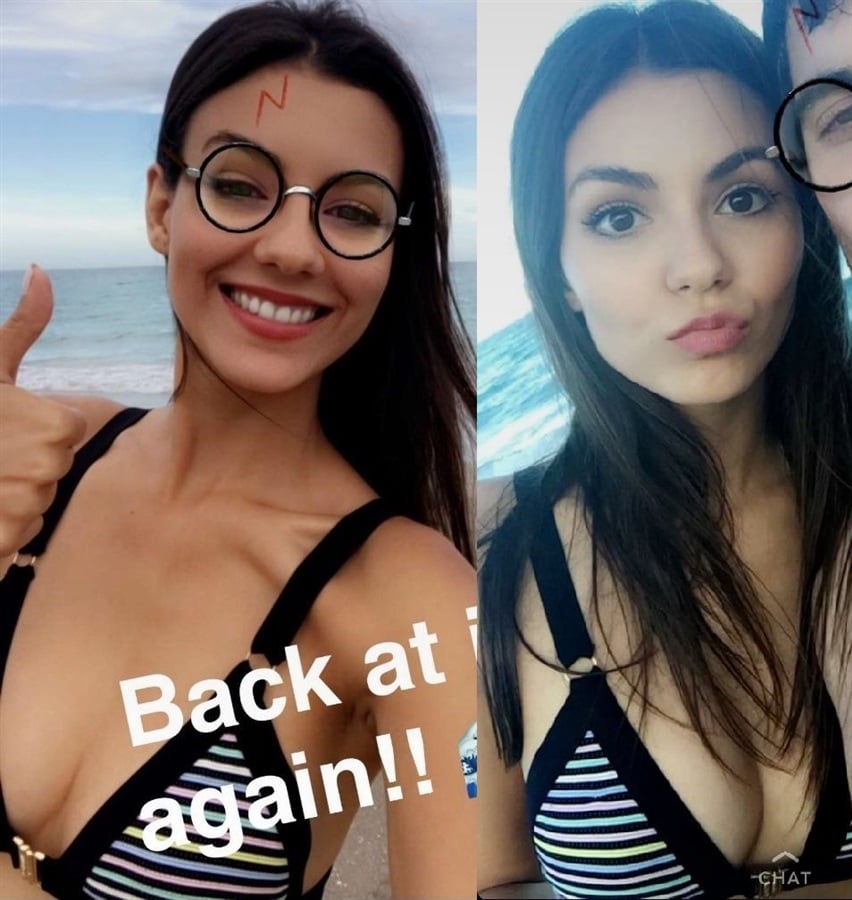 Perhaps Victoria should take this humiliating rejection as a sign that this whole celebrity thing is just not working out for her. For despite being one of the better looking actresses she still does not have much of a fanbase… Which is probably due to the fact that she has no talent.
Before Victoria goes and takes her own life she should know that there still might be a spot for her as a fluffer in the camel breeding stables of us powerful Muslim men. Provided of course that Victoria can dislocate her jaw.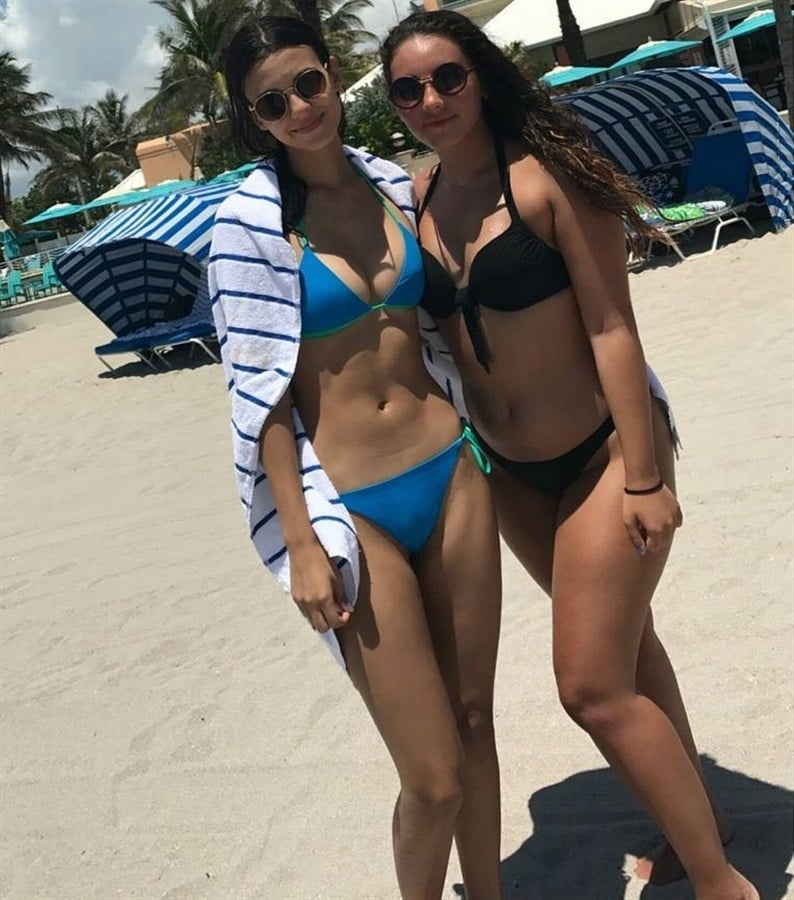 It is certainly hard and dirty work, but anything is preferable to the soul-crushing life of a washed-up child star who can only get the occasional random frumpy fan to take a photo with her.