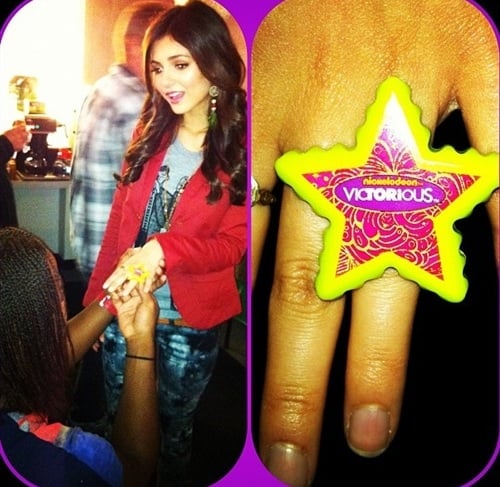 ---
Well the inevitable has finally happened, Nickelodeon star Victoria Justice just got engaged to her black boyfriend Jerome Tyrone (who is more commonly known by the street name of "Dough Boy").
As you can see in the photo above, Jerome popped the big question to Victoria while waiting to be seated at a Waffle House restaurant. The ring is a giant star and appears to be made out of 100% authentic hard plastic, and reportedly set Jerome back 2 whole food stamps.
The happy couple was seen afterwards cuddling in a booth while feasting on waffles and grits. No word yet on when the wedding might take place, but Jerome was overheard telling Victoria that he is "gonna put a baby inside dat belly and get mo of dat govment money" adding "ya feel me". Ahh amore!