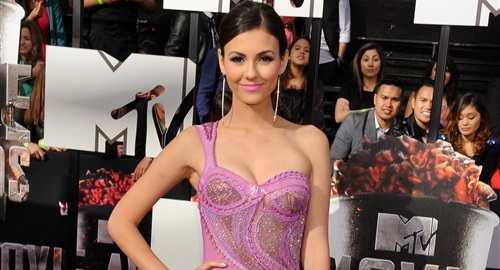 ---
Victoria Justice won the 2014 MTV Movie Awards over the weekend with this short tight pink dress.
Clearly Victoria Justice is on the precipice of being a big star in heathen Hollywood as she has both the looks and the wanton desire to prostitute her sinful body needed to succeed. Now all that Victoria has left to do is to date a black guy, and develop a meth addiction and the degenerate infidel public will adore her.
Yes as you can see in these pictures, Victoria Justice will soon be winning crappy awards from MTV instead of just showing up to them dressed like a whore. Truly this is an exciting time for her.